Rev Linda Hunter
Transition Minister
Linda arrived at Central on January 1st, 2018 and continues to serve as our Transitional Minister. Linda brings with her a love of community, a passion for social justice and an engaging approach to ministry that is based on God's unconditional love for all of us. Come and get to know her and all of us at Central.
Colleen Robarts
Office Administrator
Colleen is originally from Cape Breton Island, Nova Scotia. She started at Central in April of 2004 and is currently the Office Administrator for the church. Colleen is the go-to person when looking to find out any information.
Mary Lansdell
Children & Youth Ministry Coordinator
I am so very blessed! Not only do I have the privilege of introducing precious small children to Sunday School, but I get to watch them grow into beautiful young adults with firm faith foundations, who are involved in their church life. My heart is full and I am honoured to be the Child and Youth Coordinator at Central United Church!
Oksana Krasnozhen
Acting Music Director
Oksana Krasnozhen was born in 1981 in eastern Russia. She later lived in Moscow and Yerevan (Armenia), but
has spent most of her life in the Ukraine. Oksana graduated from the Ukrainian National Academy of Music as a Choir Conductor. She took on the role of the Acting Music Director at Central in September of 2019.
Oksana is devout in her faith and the worship of God, through music, is her Spirit Call.
Alena Naumchyk
Principal Organist / Accompanist
Each of our choirs are accompanied regularly by our principal organist / accompanist, Alena Naumchyk. Alena has studied primarily in Russia and has been employed as organist at St. Giles Presbyterian Church since her arrival in Calgary from Russia in 2006. She has extensive experience as an accompanist and solo pianist and currently is an accompanist at Mount Royal University.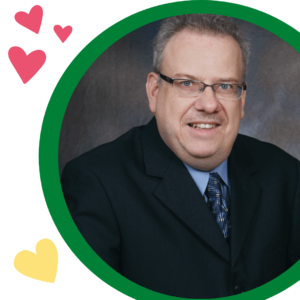 Roberto Montagni
Treasurer / Bookkeeper
Roberto is originally from Montreal and has made his home in Calgary since 1981. He has been attending Central since 2005 and has been Treasurer since August 2011. His job is to allocate receipts properly, pay bills on time and prepare financial statements.
He has been employed in non-profits since 2002 and thoroughly enjoys it. In his spare time Roberto spends time with his son, mainly attending his sporting events or professional sports. His hobbies are reading, genealogy and walking.
Bill Moore
Recovery Leader
Bill Moore is a retired oil and gas auditor, was confirmed in this church in 1988 and is serving his third term as an Elder, putting a long history of Bible study to use. In 2010-12 he was a volunteer chaplain at Calgary Young Offenders Centre as a part of Central's Prison Ministry. During August 2017, he volunteered as Camp Chaplain at a Camp Koolaree, a United Church Family Camp on Kootenay Lake, BC. Bill has taken on an increased leadership role at The Recovery Church over the past five years and is available to provide spiritual leadership, mentoring and counselling to those attending. Each Sunday afternoon at 5:00, he offers a drop-in program entitled "Let's Talk Recovery", each week a topic related to the 12 Step program.
Peter Sheridan
Recovery Leader
Peter is a Case Manager with Calgary Drug Treatment Court. He is also a Canadian Certified Addictions Counsellor. Peter is celebrating 27 years in recovery this year and has been associated with Central United Church and the Recovery ministry for the past 17 years. Peter has headed up the Prison ministry for about 12 years and has spent countless hours in CYOC and the CRC working with inmates and making them feel welcome here at Central, on their release. Peter also does addictions counselling, grief counselling for our parishioners, as well as Life Coaching.
Peter's goal with the service is to make The Life Recovery Service a safe place for everyone from all walks of life, all lifestyles, all faiths to come and learn about God's unconditional love and acceptance for everyone. Come for the music – stay for the message. Hugs are an additional benefit.